2020 Orlando Magic Player Evaluations: Steve Clifford held everything together
The Orlando Magic had built their foundation thanks to the meticulous planning of Steve Clifford. But the team still needs to grow from that foundation.
When the Orlando Magic introduced Steve Clifford as their head coach in the summer of 2018, president of basketball operations Jeff Weltman promised a few things about what fans would see when a Steve Clifford team took the floor.
They would be disciplined, they would not beat themselves and they would slowly rebuild themselves into a winner.
This is what Clifford delivered to the Charlotte Hornets. He may have made the playoffs in only two of his five seasons in the Queen City, but the Hornets were never out of the playoff race (injuries really derailed them in those misses) and they were never at the bottom of the standings.
Clifford teams always had a chance to win.
The Magic, after six years going through the Lottery ringer, simply wanted to matter again. They wanted to play meaningful basketball late in the season. They wanted someone who could help develop and grow the team with a sense of accountability.
They wanted results to matter again.
Two years into Clifford's tenure, it is clear the Magic have hit that plateau. The team made the playoffs in each of the past two years, something Clifford was unable to do in his time with the Hornets.
Orlando again did it on the strength of its defense — finishing 10th in the league in defensive rating. And with all the injuries, how Clifford held this team together and kept it from imploding is a feat of strength. It was honestly a sign of how much of a foundation he built and how much last year's playoff experience helped the team grow.
But the question continues to chase Clifford — why don't his teams do more. And the Magic are asking that again too, even as they marvel at how Clifford kept this team competitive and in the driver's seat for a playoff spot.
A lot of teams would have unraveled with the massive amount of injuries and changes the team faced throughout the year. It is a minor miracle the team still managed to make the postseason. A weakened Eastern Conference likely helped, although the Magic were in line to make a similar late-season push for seventh before the pandemic shut the season down.
But this was no successful season. This was no season where the Magic accomplished all their goals. And that too is a reflection on the coach, even if there were extenuating circumstances to explain some of it.
The Magic entered the season with dreams of competing for home-court advantage. They did not merely want to copy last year's success, they wanted to expand and grow upon it.
Where Orlando exited the 2019 season with something to prove that they could do this again, they also exited with the belief they were just at the start of their story.
The team exited the 2020 season with a lot of bigger questions about the team's future. It feels like this roster has bumped up against its ceiling. The team simply failed to advance in the Eastern Conference standings and scrambled just to maintain their spot.
The players the Magic needed to take steps forward did not or were too injured to remain consistent. Even then, the Orlando Magic finished so far behind the Indiana Pacers and Philadelphia 76ers for sixth and fifth in the Eastern Conference, injuries probably would not have been able to make up the difference.
Building the foundation
Steve Clifford is a foundation-building coach. His approach and his style value consistency and routine. He wants to build habits by re-enforcing the same principles over and over again.
This is his greatest strength and this approach has turned the Magic from a bottom-feeding team into a perennial playoff contender.
That is extremely valuable.
One year alone is not enough to build consistency. One year could very well be a fluke. But the team saw the results from the 2019 season and seemed completely bought in for the 2020 season.
But as Clifford says, every year is different. A coach has to build his team from scratch every year. And so Clifford went into this season with some new ideas on how to approach this group and grow this team and tried to implement them.
This dogmatic, disciplined and structured approach is good for building the base. Clifford would always say he wanted to make sure players fit and worked together before throwing them out on the court. And once there, they need the time to get comfortable to see if it worked.
This often meant Clifford would latch onto an idea and play it through until the data showed it was no longer working, even if that felt a bit too late.
For a young team trying to grow, this consistency and comfort are really valuable in their growth. Especially if everyone else is bought in and knows there are results to achieve at the end.
But for a playoff team trying to get to the next level, holding onto lineups that do not work can be detrimental. And Clifford's strategy to try to pick a fifth starter based on matchups went against his desire for consistency. There was no point where Clifford looked a bit lost than when he was trying to pick between Wesley Iwundu and Khem Birch to fill in Jonathan Isaac's spot in the starting lineup.
The Magic's additions of James Ennis and Gary Clark helped Clifford create more balanced rotations. And that got the Magic back moving in the right direction.
The same could be said with how he tried to use Aaron Gordon throughout the season. It took him three-quarters of the season to get Gordon in a spot where he could use his playmaking inside the paint rather than trying to attack from the perimeter.
Seeking flexibility
Stability and consistency are the keywords for Steve Clifford as he builds his rotation and his teams. And this season was supposed to be built on both with virtually the same roster returning. But that did not happen almost from the beginning thanks to the injuries.
Clifford had to show significantly more flexibility than he probably thought he would in trying to build this team thanks to the extreme amount of injuries that hit this roster. It did seem like sometimes he was grasping at ideas to try to keep the team afloat.
Eventually, the Magic found a rotation that made everyone comfortable. And like in 2019, once the team found a rotation that worked and built that chemistry and rhythm, the Magic started playing significantly better and making their run toward the playoffs.
The question for Clifford is asking why it takes until late January for everything to work out. The team found its rhythm in January 2019 to go 22-9 to finish the season and make the playoffs.
This year, injuries likely prevented any kind of consistency and then the Magic started making their move at the same time — before the pandemic put a halt to any positive momentum.
This year's season had the same rhythm as last year's season. The only difference was the expectations placed upon the team and the feeling of stagnation rather than growth as the team figured out how it needs to play.
What became clear is that many of Clifford's initial designs for the season did not take — for a variety of reasons including the Magic's early inability to hit open shots — and Clifford can be slow to adjust or throw out plans that are not working to see them through to the end.
Trust and development
The one decision and change he made early on that paid immediate dividends is placing Markelle Fultz in the starting lineup five games into the season. It was clear even early in the season how much better the Orlando Magic operated with Fultz at point guard.
Here, Steve Clifford made a quick adjustment. But it was also clear he did not fully trust the young point guard.
This frustrated some Magic fans — he had the same approach with Mohamed Bamba off the bench too. Clifford is very hands-on with rookies making sure they can do the simple things before giving them more responsibility. And their ability to play is dependent on whether they can defend to his liking.
Essentially, a young player has to prove mastery of one step before getting the next. And that process and building that trust takes time. Young players make mistakes and Clifford's approach is clearly to make sure young players do not take on more than they can handle.
It took Fultz a little while to get more trust. But as he cleared more hurdles and had a better understanding of the offense, Clifford gave him more trust.
By the time the season shut down, the Magic seemed to be playing the way Clifford always envisioned. They played at a faster pace and the offense was clicking in a significant way. And Fultz was at the center of it.
It is easy to say that Fultz was a successful development project, even if it came slower than some wanted.
The question is whether they could have gotten there quicker if Clifford were not so controlling and methodical in his approach.
The same issues could be seen in how he uses his young players.
The team never really had faith in Wesley Iwundu to fill in minutes after Jonathan Isaac's injury. The team never even gave Melvin Frazier, Josh Magette, Vic Law or B.J. Johnson a chance in any meaningful minutes. Not unless injuries forced them to.
Success and limitations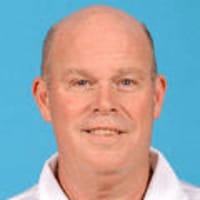 STEVE CLIFFORD
Coach,
Orlando Magic
B
The growing conclusion from Clifford, based both on his time with the Magic and the Hornets, is the very thing that helps him build bottom-feeding teams into consistent playoff contenders is also what ultimately keeps his teams from reaching further.
His dogmatic and structured approach is important in establishing consistency. But if his ideas are not working or lineups are struggling, Clifford can be a bit slow to make changes. And in a high-stakes playoff race, that can be a problem.
Clifford did have some good ideas. But his creativity, especially on offense, is sometimes lacking. And his push to have some control over everything and to study everything deeply means he loses the improvisation that is sometimes necessary to win.
Sometimes a coach has to roll the dice some. And especially in the playoffs, being able to adjust quickly is vital.
Of course, he coached the playoffs with one hand tied behind his back this year thanks to all the injuries the team faced. So maybe that should not be held against him.
Clifford deserves a lot of credit for keeping this team in control of the playoff race through all the injuries. For all the criticisms of his inflexibility, he found a way to at least match last year despite major injuries to several players and never having the roster they envisioned in the offseason.
The one thing everyone knows about Clifford and his teams is that they will be well-prepared with a detailed gameplan and they will play hard and disciplined for 48 minutes. That has been enough to make the team competitive.
Clifford will ensure that the Magic and whatever they look like in 2021 will be competing for the playoffs.
The question remains whether, once this team is at full strength and more fully developed, Clifford can take this team to its next level.