Orlando Magic Grades: Boston Celtics 132, Orlando Magic 96

132

96
Things went wrong from the very beginning.
Cole Anthony was coming around to receive a dribble handoff from Mohamed Bamba. But as he received the ball he crashed into Bamba's shoulder. He collapsed on the ground as he gave up the ball. Evan Fournier would eventually hit a 3-pointer as Cole Anthony stayed down.
Do not worry, Anthony returned to the game. But this was a symbol of the Magic's game and effort Wednesday night. the Magic were blitzed and blindsided by their own mistakes. And against a team like the Boston Celtics, at least when they are firing on all cylinders, that can be a very bad thing.
The Magic dug themselves a deep hole as they watched Kemba Walker and Evan Fournier drive into their interior consistently and constantly.
Orlando brought the deficit back to within five with four minutes to play in the second quarter. Then Jayson Tatum took over. And took over again and again.
He scored eight points in a 17-4 run to close the first half. He then scored another 13 points in the third quarter to turn the game into a true laugher.
There were always going to be nights like these with this team. But the entire second half felt academic as Orlando was unable to muster up a run. The fourth quarter was played on essentially a running clock (or it should have been) in a 132-96 Celtics win at the Amway Center on Wednesday.
The Orlando Magic fell behind early and never truly recovered as the Boston Celtics rolled to an easy victory that left little for the Magic to learn.
Orlando was down from the start of the game, committing eight turnovers for 14 points in the first quarter. These were the worst kind of turnovers too — plays where the Celtics stripped the ball away from them and got easy runouts or passes to the top of the key that were easily intercepted.
Orlando was not able to get into much of an offensive rhythm until they broke the lineup. Once the team found its footing it was able to make a brief run. But that disappeared very quickly.
The Celtics proved to be the absolute worst matchup for this undermanned Magic team. Orlando never matched the intensity Boston brought to the game.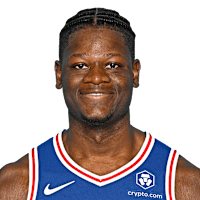 MOHAMED BAMBA
C,
Orlando Magic
C+
Mohamed Bamba continues to put up really impressive numbers. The stats bounce off the page and it is hard not to take notice. That is not nothing. You still have to put in the work to get there. So Bamba's 19 points, 15 rebounds, four blocks and three steals is something. He had an incredible block on Jayson Tatum that earned him a technical foul when he said a little too much in celebration.
But as David Steele likes to say on the Bally Sports Florida broadcast, is this anything? And that is the real question facing Bamba. Do those stats actually mean anything and will they ultimately contribute to winning? That is a tough question even for potential and future All-Stars have trouble answering early in their careers.
Bamba scored only five of those points and missed all three of his shots in the first half. The game was never in doubt in the second half, so almost all of his scoring came with the game long decided. His defensive impact also seemed poor. He is still struggling to bring good energy defensively and get to the right spots.
So was this anything? At least his defensive rebounding has gotten significantly better.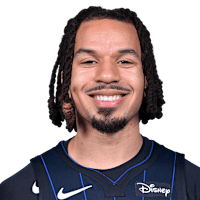 COLE ANTHONY
PG,
Orlando Magic
D
Ever since hitting two game-winning baskets and dominating the fourth quarter last week, there has been palpable buzz for Cole Anthony. His stats have been pointing in the right direction for a while now. There is a real excitement for him and anger that he did not get recognition for it.
But Anthony would even say he is still not playing consistently. He needed to wake up in the fourth quarter of both those games last week. So consistency remains a huge issue for the rookie point guard. And that was on display. We are raising expectations for Anthony, and he has to meet them.
Anthony scored only four points on 2-for-10 shooting. The hit in the first quarter certainly slowed him down. He struggled to organize the team successfully and ducked too far under screens allowing Kemba Walker to torch the team for a season-high 32 points.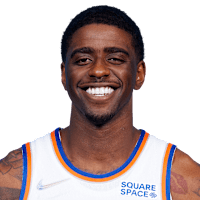 DWAYNE BACON
G/F,
Orlando Magic
B
Dwayne Bacon is going to be all or nothing for a little while. He is either going to be scoring effectively to keep the team in the game or doing poorly to shoot the game out of it. Orlando Magic fans hoping the team would tank were worrying when Bacon went on a scoring run in the second quarter that helped the team climb within five points.
Bacon deserves credit for that. He was the most consistent thing for the Magic all evening. He scored 20 points on 10-for-18 shooting. He was able to look for and create his own shot. On a night when the ball was not moving, someone who could do that efficiently was welcomed.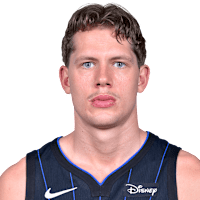 MORITZ WAGNER
F/C,
Orlando Magic
B
Moritz Wagner continues to do exactly what he needs to do to show that he should remain on the NBA radar. Wagner scored 20 points on 4-for-8 shooting. It was an efficient shooting night as he was able to work the inside and draw fouls. In the first quarter, Wagner was about the only offense the Magic had.
It is still hard to get a complete feel for Wagner's game. He is definitely taking advantage of the opportunity and playing with a level of assertiveness that he needs. But this is not a roster that is built to play a way that optimizes him. So he continues to put in good numbers and show he can play a bit at the NBA level.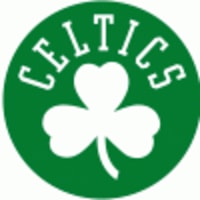 BOSTON CELTICS
35-31,
6th East
A+
The Boston Celtics have been a bit of a mess this year. And their injuries have not helped matters. They have not had a lot of games like this where everything just clicks. The Boston Celtics felt like it was playing with its food a bit and even when the Orlando Magic climbed within five, it never felt like the Magic had a chance.
Boston stepped up from the beginning and never let go. Each player in their lineup had a turn dominating the game from Kemba Walker scoring 32 points to Evan Fournier dropping 18 in his first game back in Orlando. And finally, Jayson Tatum's 27 turned the game into a joke. The Magic were never catching up once they all got going.
The Magic fell to 21-45, 13th in the Eastern Conference. They currently hold the fourth-best odds to win the Lottery, tied with the Cleveland Cavaliers and Oklahoma City Thunder, with six games remaining.
Orlando has been eliminated from playoff contention. The Orlando Magic will be eliminated from receiving the eighth-best odds to win the Lottery with one more loss or one more Toronto Raptors win. They will be eliminated from receiving the best odds to win the NBA Draft Lottery with six more wins or six more Minnesota Timberwolves losses.
The Orlando Magic return to action Friday as they visit the Charlotte Hornets.