Orlando Magic Grades: Indiana Pacers 131, Orlando Magic 112
Final

131

112
The Orlando Magic have taken blow after blow all year.
Saturday, coach Steve Clifford announced he had tested positive for COVID-19. Reports suggested he tested positive again Sunday night and is likely to miss several games. The injury bug that has hampered the team all year hit their coach too.
It was not done with the players either as no matter the result, another devastating injury was going to be the story of the game.
With about three minutes left in the first quarter, Edmond Sumner was trying to beat the Magic back after a made basket. Rookie Devin Cannady slid over to try and challenge Sumner behind the defense and leaped to stop him. The two seemed to land on each other as they came to the floor.
Cannady planted and immediately went to the ground. Something was very wrong. As players stepped away from the injured player and trainers rushed over, everyone immediately knew it was bad.
More than bad, it was the worst. An open fracture of his right ankle. It probably sounds as bad as it is. Luckily, the television cameras did not make it look as bad as it was.
Cannady was stretchered off the court after several minutes on the floor. It was a potentially draining moment. But there was still a game to play, even with that shadow hanging over the team.
The Orlando Magic were staggered for sure — the Indiana Pacers finished those final three minutes on a 13-8 run. The Magic trailed by 15 in the first half and cut the deficit down to five by halftime.
The team never really gave up or stopped fighting. But they did not have the organization defensively or the offense to keep up in the end.
The Pacers re-opened that lead in the second half as the Magic offense struggled and they struggled to get stops. The Pacers hit four 3-pointers to close the quarter and go up by 26 points. The rest was cosmetic in a 131-112 win at the Amway Center.
It would have been tough to ask the Magic to stay engaged with everything going on. The team played better than it did Thursday overall even if the defense remained a huge problem for the young team.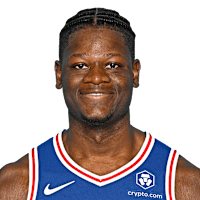 MOHAMED BAMBA
C,
Orlando Magic
B-
It was hard not to feel coach Steve Clifford subtweeting someone like Mohamed Bamba after Thursday's blowout loss to the New Orleans Pelicans. Bamba has been very good about filling up a box score and looking impressive even if his play does not always reach those levels. Bamba will be the first to tell you not to believe his box score stats all the time too — as he did in this game.
Still, Bamba recovered from that poor game Thursday and had a solid outing overall. He was smart and efficient offensively as he has started to roll and get in the paint more. He scored 17 points on 6-for-9 shooting with seven rebounds. He was active really on both ends consistently.
Bamba's defense and defensive presence remain huge issues though. He is often a step or a half-step late on his rotations and that eliminates his effectiveness as a back-line defense. He knows that this awareness and these plays are the biggest ones he has to make.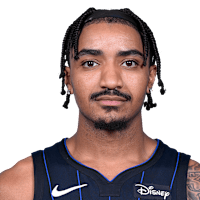 GARY HARRIS
G/F,
Orlando Magic
C
The veterans are going to be held to a somewhat different standard than the rookies. Right now the Orlando Magic's chances for winning will depend on whether the veteran players perform and make shots. The rookies are going to make mistakes and develop at their pace. The team does not want to lean on them too much. Orlando needs veteran players like Gary Harris to deliver.
Harris is still getting himself right after missing so much time. And he helps the team organizationally on both ends, especially with his perimeter defense. But his shot and finishing ability are still fairly inconsistent. The Magic should not need him to shoot as much as he is, but it remains a vital piece of the puzzle.
Harris scored six points on 2-for-14 shooting. That just is not going to get the job done for anyone. Orlando cannot have players shooting that much and missing that much. Harris missed all five of his 3-pointers and while the shots were largely quality looks, these are opportunities missed.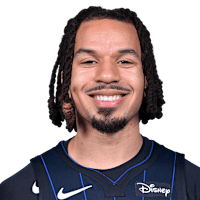 COLE ANTHONY
PG,
Orlando Magic
B
Cole Anthony has found a really nice groove of late. He is able to hit shots consistently and get into the lane. He is finishing a whole lot better in the paint. The evolution in his game of late though is his passing and playmaking ability. Anthony continues to put up some big assist game. At least for him. That is a sign that he is starting to learn how to organize and run a team. It is a promising thing for sure.
It is still not completely consistent. Anthony will still go through spurts where he is forcing offense or taking overly difficult shots. There are pieces of Anthony's game that he is still working to put together. He scored 14 points on 5-for-14 shooting with seven rebounds and seven assists.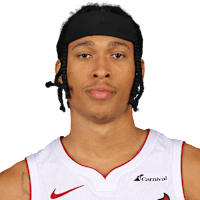 R.J. HAMPTON
G,
Orlando Magic
B
R.J. Hampton has needed time to sow his comfort on the floor. It has not been a smooth transition for him as he went from barely playing in Denver. He has seemingly gone quickly through all the ups and downs that a rookie goes through. Hampton went through a drought where he seemingly looked uncomfortable and rushed.
This game looked like Hampton was playing under control. He at least showed what he might look like if he plays under control. Hampton scored 14 points on 5-for-10 shooting, making two of his four 3-point attempts. He still needs to display better awareness and technique defensively. But the Magic should have seen plenty to continue intriguing, especially if he continues to improve his 3-point shot.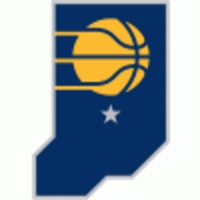 INDIANA PACERS
29-31,
9th East
B+
The Indiana Pacers will have little pity for the Orlando Magic with the injuries they are facing themselves. The team is without virtually all of its centers at the moment. The Magic even outrebounded the Pacers for the game. Indiana has had to work to increase its pace and find ways to score and move the ball without a big man anchoring the team. It worked well enough Sunday.
The Pacers shot 54.9-percent from the floor and made 15 of 32 3-pointers to win the game. Their 41-point third quarter included a 66.7-percent (14 for 21) shooting performance and five 3-point makes. Four of those came in the final two minutes. The Pacers were able to pull away simply because the Magic could not get any stops. Indiana eventually got Orlando to stop hitting consistently and that allowed the veteran team to beat the young one.
The Magic fall to 18-42 on the season, 14th in the Eastern Conference. They trail the Washington Wizards by nine games for the final spot in the Play-In Tournament with 12 games remaining.
The Magic have been eliminated from avoiding the Play-In Tournament. They will be eliminated from the 7/8 game with one more loss or one more Charlotte Hornets win. The Orlando Magic will be eliminated from the playoffs completely with any combination of four losses or four Washington Wizards wins.
The Orlando Magic are back in action Monday at the Amway Center against the Los Angeles Lakers.