Orlando Magic Grades: Brooklyn Nets 122, Orlando Magic 115
The Orlando Magic went toe-to-toe with the star-studded Brooklyn Nets. But they ran out of fuel late in the game as the Nets took over for the win.

115

122
Orlando Magic coach Steve Clifford could take some relief following his team's 122-115 loss to the star-studded Brooklyn Nets at Barclays Center on Saturday.
For the first time since Markelle Fultz went down with a season-ending injury, the Magic played with push and force. They moved the ball and found their spots. They defended well with deflections and steals doing whatever they could to slow down the unstoppable forces of Kevin Durant and James Harden.
They went punch for punch and toe to toe with the Brooklyn Nets with all their star power and championship expectation.
If there was a glimmer of hope the Magic could figure things out and still salvage their season, they showed the kind of effort and attention to detail it would take. It is not impossible at all.
Not that it will be easy.
But Clifford said for the first time since Fultz's injury, the Magic played with the intensity and energy they would need to right the ship. That is something the team can build on.
It still came in a loss though.
Orlando got the kind of efforts the team will need from Nikola Vucevic, Terrence Ross and plenty others. They hung tight with the Nets. Every time Brooklyn seemed poised to take control, Orlando reeled the team back in. When Durant started getting his shot rolling, the Magic held tight and clawed their way back.
The Nets looked a bit off as they started to bring Harden into the fold for his first game. The Magic took advantage of that with their share of deflections and turnovers. They showed up to challenge the Nets in this game.
But the star power was ultimately too much. Durant got rolling late in the third and early in the fourth quarter to stake the Nets a big enough lead to hang on. Orlando returned with Nikola Vucevic midway through the fourth quarter and cut it to within three again.
But Brooklyn turned to Harden to get the final distance. He forced the issue and got to the foul line. The Magic struggled to make shots down the stretch and they just ran out of gas in the defeat.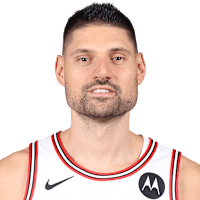 NIKOLA VUCEVIC
C,
Orlando Magic
A+
At this point, what isn't Nikola Vucevic doing for this team? He has been the one consistent offensive option for the team and everything just falls flat when he is not on the floor. Vucevic makes everything go, which is even more impressive considering he is a center. The Magic have to find ways to get him the ball.
He went shot-for-shot for much of the game with Kevin Durant. On several sequences, it was simply the two of them exchanging shots. He scored 34 points to go with 10 rebounds, seven assists and five steals. He made 6 of 12 3-pointers, becoming the first center in NBA history with 30 points, 10 rebounds, five assists, five steals and five 3-pointers.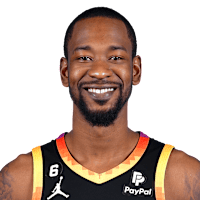 TERRENCE ROSS
G/F,
Orlando Magic
B+
When Terrence Ross finally hit a 3-pointer in the second half, it was a sense of relief. No one has struggled more since Markelle Fultz went out than Terrence Ross. They have needed him to score and he has been put in the worst lineups with the depleted roster the Magic have had to field. Seeing him get some space and score again was a pleasant sight.
Ross still struggled with his 3-point shot, missing several open looks as he went 3 for 10 from deep. But Ross was more energetic and did a better job finding ways to attack off the dribble. He found his rhythm off the dribble, finishing with 23 points on 9-for-17 shooting. The threat of Ross finally had some power.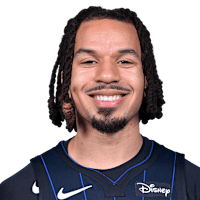 COLE ANTHONY
G,
Orlando Magic
B+
Cole Anthony said after his game Friday night that he was not playing as confidently as he thought earlier in the season. As a rookie, he is still finding his place in the league and how he needs to play to help his team. Cole Anthony has certainly been thrown to the fire and he has struggled.
The last two games are going to be a positive sign of his growth. He put together back-to-back strong performances where he made some rookie mistakes but still made a positive impact. Anthony scored 18 points on 6-for-15 shooting, adding eight assists as he and the Magic seemed to be more confident and comfortable running their offense. Anthony still needs to improve his shot selection. And he has to make open shots when they come, defenses are starting to duck under screens against him. But the progress is clear.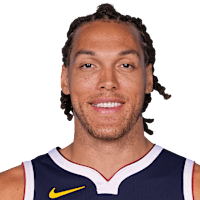 AARON GORDON
F,
Orlando Magic
B-
Aaron Gordon put up solid numbers again — 11 points, six rebounds and six assists. That is the kind of stat-stuffing the Magic need. But he undoubtedly has to continue to find ways to be more efficient and add more scoring. Right now the Magic have been able to rely on essentially only Nikola Vucevic and Aaron Gordon. Gordon made only 4 of 11 shots and missed all six of his 3-pointers.
A lot of that might be the responsibility Aaron Gordon had to defend Kevin Durant. It is hard to say he did that particularly well either. Durant dropped 42 points but also had six turnovers. Gordon did make Durant work when they were matched up together. Gordon still has not found a way to do the same things every game. This happened to be a rare off game for him.
BROOKLYN NETS
8-6,
5th East
B
The Brooklyn Nets were obviously still getting a feel for each other. James Harden was new to the offense and he did not quite take over. What they were running and trying to do was fairly simple. Certainly, it is easier to be simple and make mistakes when Kevin Durant and James Harden are on one side of the ball. They both had stellar games — 42 for Durant and 32 points, 12 rebounds and 14 assists for Harden. It was a victory whenever someone besides those two shot in the second half.
The Magic struggled to disrupt their rhythm. And their lack of physicality defensively remains a pressing issue. But Brooklyn ran into some real roadblocks against Orlando that go beyond new team jitters. The Nets turned it over 19 times and their defense was lax as the Magic executed at a fairly high level. Star power makes up for a lot of mistakes.
The Magic are now 6-7 on the year and sixth in the Eastern Conference. The Orlando Magic continue their road trip Monday for a matinee against the New York Knicks.