2020 Orlando Magic Player Evaluations: Magic still figuring out how to use two-way players
The Orlando Magic need the G-League to be a feeder system to the main roster. But so far the Magic have struggled to find impact two-way players.
The Orlando Magic were shorthanded heading into their game against the Los Angeles Lakers.
D.J. Augustin was out, missing the first of 14 games in January after injuring his knee against the Sacramento Kings. Evan Fournier was out with a bruise. Michael Carter-Williams was still nursing an injury.
The team was desperate for some depth. And young players were desperate for an opportunity.
Here it was. The Magic had no choice but to dive deep into their bench.
Gary Clark made his debut at power forward with the Magic having to shift Aaron Gordon to some ball-handling and playmaking duties. And that also opened the door for B.J. Johnson.
B.J. Johnson had spent most of the season tearing up the G-League. His efficient shooting and scoring with the Lakeland Magic seemed to be exactly what the Orlando Magic would need. It seems like he was a player the team could develop and give the chance.
But chances for the Magic's G-League and two-way players were few and far between. This January night in Los Angeles was one of the rare opportunities. And Johnson did not let it pass.
Johnson ran the floor for a few dunks. He hit a 3-pointer in transition. This was Johnson doing exactly what young players have to do in his situation — run hard, cut fast to his spots and finish when given the opportunity.
Johnson scored nine points on 4-for-10 shooting. He certainly was not shy about shooting. But this was his chance. And he largely impressed after spending the entire NBA season on the bench.
And then it was gone. The opportunity passed by. Players got healthy again and he got buried on the bench.
Those 22 minutes were just one of three times Johnson played more than 10 minutes in any game this year. Two of those occurred inside the NBA campus after the season restarted in blowouts.
In fact, Johnson appeared in a total of 11 games the entire season including the playoffs, only two of them were decided by fewer than 10 points and only five of them were decided by fewer than 15 points.
This was the lot for the Magic's two-way players — first Josh Magette and B.J. Johnson and then adding Vic Law to the mix. They simply did not have the opportunity to play meaningful minutes. Even in a year filled with injuries and questions about the team's depth.
Two-way importance
If the Orlando Magic are going to supplement its roster and find improvements in unsung areas, the team will have to take better advantage of its G-League roster. The Lakeland Magic once again had a strong season but their best players never made much of a dent when those players were called up to the main club.
It is safe to say that two years into the NBA's experiment with two-way contracts, the Magic are still trying to figure out exactly how to use these contracts and use these players to their advantage.
Other teams have seen two-way players earn spots on their rosters. And it is not just the teams at the bottom of the standings with the time to give to young players deep on their roster.
Why this is the case or what advantage the Magic are seeking from these two-way contracts are probably still a question facing the rest of the league. Orlando has a lot of players on its current roster that it is still looking for time for. These two-way contracts are supposed to be "break glass in case of emergency."
In that respect, seeing B.J. Johnson ready to play in that game against the Los Angeles Lakers and give them something was a sign of progress. He took advantage of that opportunity.
But if the idea is for two-way players to somehow graduate to the main roster and slowly work their way up the chain, it is hard to say whether B.J. Johnson or Vic Law have earned spots on next year's team. It is hard to say whether they have taken that next step.
It was the same case for Amile Jefferson, the Magic's two-way players last year who earned a roster spot to start the season. But he was quickly waived and he also did not get much playing time.
B.J. Johnson, Vic Law and Josh Magette all dominated in the G-League, but it never translated to the big team.
From Lakeland to Orlando
B.J. Johnson
Per Game Table

| Season | G | MP | FG% | 3P% | eFG% | FT% | TRB | AST | STL | PTS |
| --- | --- | --- | --- | --- | --- | --- | --- | --- | --- | --- |
| 2019-20 | 10 | 8.3 | .281 | .333 | .328 | .900 | 1.5 | 0.3 | 0.3 | 3.0 |
B.J. Johnson averaged 22.9 points per game with a 52.3-percent effective field goal percentage on 17.5 field goal attempts per game. He was probably the best player of the bunch and was the lone two-way player for the Orlando Magic this year to play any meaningful minutes — that lone game against the Los Angeles Lakers.
Vic Law
Per Game Table

| Season | G | MP | FG% | 3P% | eFG% | FT% | TRB | AST | STL | PTS |
| --- | --- | --- | --- | --- | --- | --- | --- | --- | --- | --- |
| 2019-20 | 8 | 7.8 | .333 | .143 | .361 | .333 | 1.4 | 0.4 | 0.3 | 1.9 |
Law averaged 19.7 points per game with a 57.0-percent effective field goal percentage on 15.3 field goal attempts per game. That helped him earn a two-way contract in January.
Josh Magette
Per Game Table

| Season | G | MP | FG% | 3P% | eFG% | FT% | TRB | AST | STL | PTS |
| --- | --- | --- | --- | --- | --- | --- | --- | --- | --- | --- |
| 2019-20 | 8 | 4.8 | .333 | .250 | .367 | .500 | 0.8 | 0.6 | 0.4 | 1.5 |
Magette, whom the Magic waived in January to make room for Law, averaged 21.1 points per game and 10.6 assists per game with a 54.1-percent effective field goal percentage. He also only got one opportunity for real minutes this season — going 1 for 5 for three points in 17 minutes in his final game with the Orlando Magic against the Phoenix Suns.
These were the top three scorers on a Lakeland Magic team that went 25-17 and finished fourth in the Eastern Conference. Like last season's run to the Eastern Conference Finals, Lakeland was on a win streak, winning five of its last six games before the season went on pause.
It is not that Orlando has not put together a good organization in Lakeland.
The Lakeland Magic have been massively successful at the G-League level. General manager Anthony Parker has put together a solid roster of players who are capable and ready for the NBA opportunity. Coach Stan Heath has gotten a ton out of these players to make them ready.
The question is always when will they get those opportunities?
Cracking Clifford's rotation
Coach Steve Clifford is a difficult coach on that front. He always speaks the praises of two-way players for their practice habits. But getting into the game is tough with him.
Even roster players like Wesley Iwundu have struggled to break through into the rotation and get consistent minutes.
Some of this is certainly born out of Clifford's desire to maintain consistency in his rotation. He believes everyone needs the opportunity get minutes and get comfortable.
Players succeed in his mind when they know exactly when their minutes will come and who they are with. That makes it tougher for two-way players like B.J. Johnson and Vic Law to break through, even if they provide the kind of shooting the team needs.
Clifford is not a tinkerer or an experimenter in games. He is a foundation builder and consistency is part of that foundation he is trying to build. So that leaves players on the outside. And he is not going to give them a game as a reward for hard work like Steve Kerr sometimes would with Golden State Warriors.
Testing things out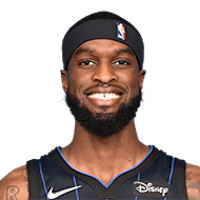 B.J. JOHNSON
G/F,
Orlando Magic
B+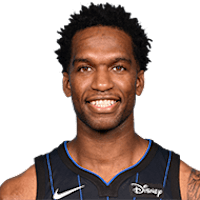 VIC LAW
G/F,
Orlando Magic
C+
And so after two years of the two-way contract, the Magic have not really tested things out. They have not really given these players the opportunity to make any sound conclusions.
Then again, if they were good enough for rotation-level minutes, they would show that in practice and it would be impossible to keep them off the floor. Clifford can be stubborn with rotations, but he is always looking for the best way to win.
At this point, it is hard to say from anything the Magic saw from their two-way players that they are ready to make a major impact in the NBA. Even in those limited opportunities they received this season.
With the Orlando Magic having little cap room to improve and watching how teams like the Miami Heat, Boston Celtics and Toronto Raptors found success in this year's playoffs, they know they will need to use the G-League as a feeder into the main team. Even if it is a trickle.
Right now, the Magic have found players who can contribute and dominate on the G-League level. But finding the guys ready to take the leap into the NBA?
That might still be a long-shot prospect. But Orlando can be much more effective.