Orlando Magic Grades: Orlando Magic 133, New Orleans Pelicans 127
The Orlando Magic finished off their regular season with a strong win and effort to get themselves ready for a difficult playoff series ahead.
Final

127

133
Orlando Magic coach Steve Clifford declared before the game he was treating the team's seeding round finale like a preseason game. So the least important thing on the night was the final score.
What was more important was to see the team play with confidence and aggression. Sure, the team may not be digging in its heels defensively, but there was still a lot to get out of the game.
Consider that part mission accomplished in a 133-127 win to close out the seeding round.
Orlando came out firing, hitting a team-record-tying 13 3-pointers in the first quarter. The team took it straight at the New Orleans Pelicans' defense, driving into the lane and kicking out to 3-pointers with ease.
Nikola Vucevic walked into jumpers and drained them, going after the soft New Orleans defense. He had 13 points in the first quarter alone and missed only one shot. Nikola Vucevic just got whatever he wanted, displaying a solid array of post and dribble moves.
Markelle Fultz returned to the starting lineup and made an immediate impact too. He had the Magic playing at a faster pace and quickly zipped the ball in and out of the lane, finishing when he could.
The Magic's starters left the game with a comfortable 21-point lead. No one would confuse this game as the team being playoff-ready. The Pelicans were also throwing out a depleted roster.
But after a week of struggle and frustration, it was a step in the right direction. The Magic moved the ball and found open players. They scored efficiently and they dictated the pace of play. They could feel some joy and comfort in the game.
It might be their last time before the daunting task of taking on the Milwaukee Bucks in the playoffs. But the Magic could breathe easy, even if the bench players once again struggled to hold onto the lead with this depleted roster.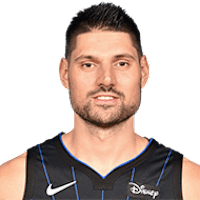 NIKOLA VUCEVIC
C,
Orlando Magic
A
Nikola Vucevic came out fairly slow in the
Orlando Magic's loss to the Brooklyn Nets
. He seemed to settle for mid-range jumpers against the Net's shot blockers.
He looked tentative and disengaged at times
. It set the tone for the entire game. That did not happen again.
Vucevic was again taking a lot of jumpers and 3-pointers. So maybe it was a product of him making his shots. But he seemed more determined to will those shots in. Regardless, the results speak for themselves. His strong play helped the team get off to a good start and that carried through. That is what a leader does at playoff time.
Vucevic finished with 23 points on 10-for-11 shooting. He made three of his four 3-pointers. Making shots makes anyone look good. He was getting the pop shots that he will get against the Bucks. And when Jaxson Hayes tried to step out on him, Nikola Vucevic quickly took him to the basket, displaying some confident and aggressive moves to finish things off.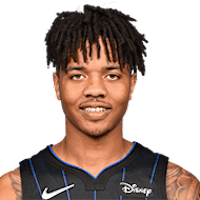 MARKELLE FULTZ
PG,
Orlando Magic
B+
Markelle Fultz
finally rejoined the starting lineup in this final seeding round game.
That seemed like a necessary and expected move
. The Orlando Magic said they were following a plan to get him back into the lineup.
It looked clear Fultz would be a boost when he got there
.
There is no doubt Markelle Fultz should be starting (no offense to D.J. Augustin, who had a nice game himself as we will review below). He just had the team moving at a more energetic pace. The ball just seems to zip and find the open man better with Fultz's jerky actions to get into the paint and find some space.
Fultz was still hunting for his shot, making only five of his 11 attempts. He missed a fair amount early. He only finished with 11 points and five assists but it felt like a lot more. If he can get his jumper going, Fultz could be a big weapon for the Playoffs. But really he just has to play with the pace to move the defense and stay under control.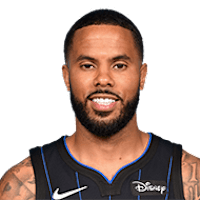 D.J. AUGUSTIN
PG,
Orlando Magic
A-
D.J. Augustin
could have easily taken a "demotion" to the bench as a negative. He could have easily not put in the same effort and attention to detail to playing a new role. He could have easily struggled with new teammates.
But what has made Augustin so valuable to this team is his ability to make any lineup work. He finds instant chemistry with anyone. And he is so crafty, that he is able to find his way through the lane and to score baskets.
Augustin helped the bench take control of the game, scoring 22 points on 7-for-10 shooting. He added six assists. Honestly, he played better with that second unit, energetically moving through the lane and finding opportunities to score. Orlando seemed like it was back to its proper groups again.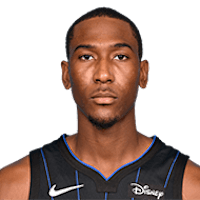 MELVIN FRAZIER
G/F,
Orlando Magic
A
Melvin Frazier
has not gotten a lot of playing time in meaningful minutes. He has had to work in the background and not get the chance to show it off. With how little the Orlando Magic have used him, there is reason to believe his NBA career is on the line. So when he got the opportunity to play meaningful minutes with the injuries the Magic have faced, this was his chance.
It is hard not to be impressed with him and the steps he has taken. Melvin Frazier has shown significant improvements from when he was drafted. And that is all anyone can ask for. The hard work he has done in relative anonymity is paying off. It is yet to be seen what that means for his future.
Frazier finished with 10 points on 4-for-8 shooting. He made two of his four 3-pointers. He was confident with his 3-point shot too. He made one play where he pump-faked a closing player and took a step in to bury a jumper. This is just a huge step. Frazier has taken advantage of his opportunity.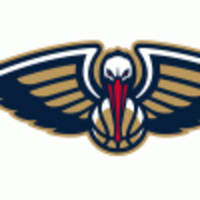 NEW ORLEANS PELICANS
30-42,
13th West
B-
The New Orleans Pelicans had nothing to play for. Their top players all sat out. This was a game that had no meaning, except for tape for deep bench guys. Those players deserve an A for the effort they put in
Frank Jackson scored 31 points and five assists. Nickeil Alexander-Walker scored 29. The Pelicans made 55.2-percent of their shots. They were willing and able to attack the basket. The Orlando Magic's defense was not giving much resistance.
New Orleans had most of its success however once Orlando played its deep bench lineup. The Magic finished the game without a natural center and without a natural point guard. So it was a good effort from the Pelicans and they fought to the end. But they could not do much against the Magic's starters.
The Orlando Magic finish the regular season and seeding round at 33-40. They will open up their Playoff series against the Milwaukee Bucks on Tuesday.