The 10 greatest moments in Orlando Magic history
The Orlando Magic have had some amazing moments in their 31-year history. Here are 10 of the greatest to remember and reflect upon.
In 31 years, the Orlando Magic have had some incredible moments.
Among the expansion teams of the late 1980s, only the Miami Heat and Toronto Raptors have won titles. And only the Magic are added to the list of Finals teams. They were the first of those expansion teams to get there.
There have been ups and downs on the road for sure. The Magic have had some extremely good times and some extremely hard times.
The Magic have had some all-time great players — Hall of Famers in Shaquille O'Neal and Tracy McGrady along with a likely Hall of Famer in Dwight Howard and a could-have-been Hall of Famer in Anfernee Hardaway (if not for injuries). Magic history has always been interesting, it seems.
Never a dull moment indeed.
Recently FanSided asked all of its site experts to list the five greatest moments in franchise history.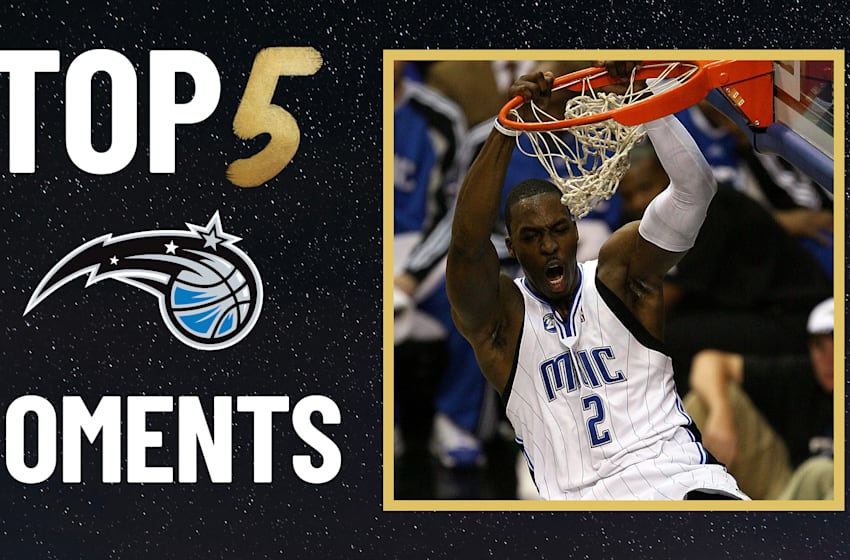 For the Magic, there are a number of really great moments that resonate with fans locally and even nationally. I hoped to share with fans who happen upon our site and might be watching elsewhere on the network a solid cross-section of the franchise's history.
If I am going to be making a video that could air across all of our network, I might as well make sure I touch every point in magic history — sort of like how I split up our Magic Madness tournament.
This is by no means an exhaustive list. And like my original list of five, it is more a gut reaction type list. I would call this a loose ranking, but not a final ranking (as I am apt to do). I will leave any debates or any additional memories to you. So please, comment with anything I might have missed or your favorite memories and moments in Magic history.
Here it is, a rough list of the 10 moments in Magic history.