Orlando Magic Grades: Orlando Magic 130, Atlanta Hawks 120
The Orlando Magic got their offense going and tore apart the Atlanta Hawks and held on for a big win on the road over their division rival.
Final

130

120
This time the Orlando Magic did not have to say anything to each other. This time the Magic knew what needed to be done and knew the intensity they needed to reach.
Following Monday's come-from-behind win over the Brooklyn Nets, the Magic seemingly had to create their own energy and find their own way. The way they started the game certainly was not enough. And Orlando had to find its desperation.
They needed Nikola Vucevic to speak up and demand some action, backing it up after a timeout when they found themselves down 19.
This time, there was none of that. This time the Magic were going to withstand the storm from Trae Young and take care of their own business.
Young did all he could to keep the Atlanta Hawks in the game. But in the end, the Magic were too determined to take care of their business.
Aaron Gordon was going to meet players at the rim to block shots. Nikola Vucevic was going to dive out of bounds to save the ball. And Evan Fournier was going to zoom through the lane to finish.
The Hawks were not going to see any shot the Magic were not going to contest. No rebound they were not going to make sure they got. The Magic were going to be the aggressor who took the game over and made sure they won.
Atlanta made its push but Orlando consistently held the team at bay in a 130-120 win at State Farm Arena on Wednesday.
The Magic were ready to push the pace and go right back at the Hawks at every turn. They found energy from the inspired play of Mohamed Bamba in the first half and Terrence Ross, Aaron Gordon and Evan Fournier down the stretch.
Orlando struggled out of the gates but found its rhythm, picking the Atlanta defense apart with great ball movement. The team created a rhythm from that point forward. And it was really just about keeping the team at bay the rest of the way. The Hawks did not have enough stops to slow the Magic down.
Orlando needed no further motivation. The team got locked in and played at a high level to finish off this division rival.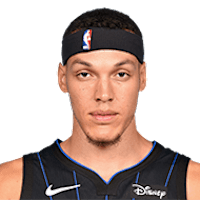 AARON GORDON
F,
Orlando Magic
A-
Aaron Gordon is best when he is quick and decisive with his motion and movement. He is at his worst when he dances around with his dribble and tries to force his way into the lane. He is much better at reading and reacting. He is much better when he is working to get the grimy points too. He can get points in transition and on the offensive glass.
When it all works, it is something really beautiful. And Gordon had it all working again in Atlanta. He scored 25 points on 9-for-14 shooting to go with 10 rebounds and six assists. He was aggressive throughout the evening. But, more importantly, he was decisive and aggressive all evening long. That made his jumpers fall even more. But they were not forced. He got the ball on reversals and open shots.
His defense was solid most of the night too. John Collins got his work in with 26 points on 11-for-19 shooting. He overpowered Gordon on some plays. But when Gordon was on the perimeter and guarding his man, he did a good job keeping his man in front of him. And he again had a few stellar blocks. His energy was good and he was a big part of the team's energy boost.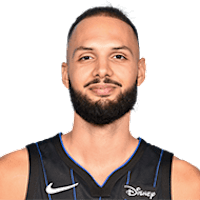 EVAN FOURNIER
G/F,
Orlando Magic
A-
In a season that has been so poor offensively, Evan Fournier has been the one constant. He is the one guy the Orlando Magic have come to count on regularly for scoring. Everything else is a wild card, but Fournier is consistent. How he gets his shot matters and is more of a sign of the team's offensive potency. But Fournier will get his numbers and usually do so efficiently.
He scored 28 points on 11-for-18 shooting. While Aaron Gordon's scoring was much flashier — hard to be flashier than an in-game 360 dunk — Evan Fournier was impactful and consistent throughout the game. He was a steady drumbeat throughout.
He did save his best for the fourth quarter. He hit several big shots and got to the line on several occasions down the stretch to keep the Magic in the lead. Fournier continued to come up with big offensive moments to help guide the Magic to a victory.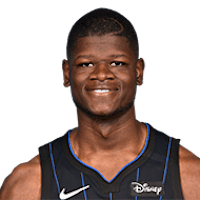 MO BAMBA
C,
Orlando Magic
A-
As good as the end of the game felt for the Orlando Magic, it did not start that way. The team was imprecise offensively and struggled to get much movement. The defense was lax and lacking energy and physicality. Orlando needed a kick in the butt.
Terrence Ross
helped wake them up, but
Mohamed Bamba's
surprise career game did a whole lot more to get the team back in the right mindset.
Bamba has slowly built himself up as one of the best shot blockers in the league. He tallied another four blocks in the game, including an impressive one against the backboard. He maybe chased one of those blocks, the rest were because of his positioning and defensive understanding. The Atlanta Hawks continued to test him and he continued to pass.
That has become a whole lot more normal. What was different about this game was his offense coming around. He scored a career-high-tying 15 points in the first half. He got a few putbacks and hit three of four 3-pointers. His 3-point shot has largely determined whether he will have a big scoring game. His offensive awareness and understanding still needs work. Where defense has slowed down for him a ton, his offense still seems too fast. But he found his groove in this one.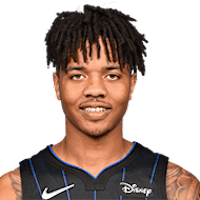 MARKELLE FULTZ
PG,
Orlando Magic
B+
Markelle Fultz
had the difficult job of containing Trae Young. There really is no stopping him at the end of the day. Young is going to hit tough jumpers, he is going to weave his way into the lane and create contact. It is just about slowing him down enough. This is a big defensive challenge for any point guard.
Markelle Fultz was up for the challenge, even if his results were a bit mixed. He generally did a good job avoiding using his hands and staying away from the fouls that get teams into trouble. Young did get him a few times. The strategy was clearly to chase Young around screens to prevent him from staying on the 3-point line, putting more pressure on Nikola Vucevic to contain him on drops. Young did go off for 37 points — 26 in the first half — but Fultz did a good job limiting the spurs Young can go through in the second half.
With that much responsibility, Fultz did not do much offensively. He finished with eight points on 4-for-8 shooting, adding eight assists. He kept everyone involved and did a good job helping and digging defensively when he was not responsible for Young.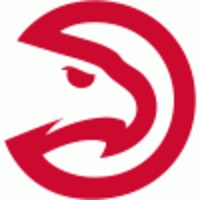 ATLANTA HAWKS
17-43,
15th East
B-
The Atlanta Hawks rely heavily on Trae Young offensively. He generates all the space the team needs to work and get ball movement. At some point, the Hawks are going to surround him with shooters and just let him work as a driver, passer and shooter. That team is not in the too-distant future. But when Young goes cold or teams limit second-chance and fast-break points, the Hawks really struggle.
Atlanta's biggest problem was on defense. The team struggled to limit Orlando's passing game. The Magic really went wherever they wanted and attacked the lane with impunity. That is what happens when Dewayne Dedmon is out (and Clint Capela has yet to play for the Hawks either).
Young went through his spurts. The Magic had to survive those. But they locked him down and a sick Young was clearly fairly ill and a step slow once he cooled off. The Magic were able to stake a lead and keep it as they eviscerated the defense.
The Orlando Magic are now 26-32, one-half game behind the Brooklyn Nets for seventh and 4.5 games ahead of the Washington Wizards for eighth. The Magic are back in action Friday at home against the Minnesota Timberwolves.