Orlando Magic Grades: Orlando Magic 123, Washington Wizards 89
The Orlando Magic showed their defensive attention to detail and dominated the undermanned Washington Wizards for a big win to close their homestand.
Final

89

123
The Orlando Magic knew defending the Washington Wizards would require discipline. They run on everything and force teams to be aware in transition at all times. Otherwise, they will hit a 3-pointer and get their offense churning.
The Wizards are still searching for a way to defend consistently. They are increasingly using a zone defense to try to slow teams down and at least make them think. It is still rare enough in the NBA that it can throw some teams off.
It takes discipline and attention to detail to beat it. And certainly a lot of passing and composure.
That is what the Magic had throughout their game, minus a small stretch in the second quarter. That is what the Wizards lacked.
As Orlando's lead was getting out of control, Washington continually bit on the trap that is page one of the scouting report — the vaunted D.J. Augustin pump fake.
D.J. Augustin got to the line for 13 free throws (inexplicably missing three, actually), getting defenders to bite on his pump fake on three separate occasions. That was a symbol of everything the Magic were doing right.
The Magic withstood the Wizards' mini-rally in the second quarter where they took the lead and put their foot down because of this focus.
They finished the quarter on a 17-5 run to re-assert a double-digit lead. The Magic started the second half on a 14-2 run to go up by as much as 25 in the third quarter. The rest was academic in an 123-89 victory over the Wizards at the Amway Center. Orlando swept the season series against Washington.
They did it once again in dominant fashion, much like the game last week on the road.
The Wizards certainly had their moments where they hit from the outside, but they were an abysmal 6 for 23 (26.1 percent). The Magic had their way challenging and contesting shots. And once they settled in transition, Washington found it difficult to attack.
The Magic's swarming defense did its job, especially during those runs to take full control over the game. Orlando forced 23 turnovers for 35 points. It did not launch fast-break points, but Orlando was constantly on the attack. The Wizards were always playing on their back foot.
In the half-court, when Nikola Vucevic was in especially, the Magic just picked the zone apart. They left ample room in the middle and solid and precise passing got them shots near the rim or open 3-pointers. Orlando found itself at the foul line plenty to for 27 of 34 free throws.
At a certain point, the Magic just got whatever they wanted. The Wizards were not able to stand up to the starters.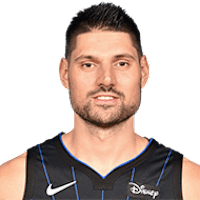 NIKOLA VUCEVIC
C,
Orlando Magic
A-
Everything always starts and ends with
Nikola Vucevic
for the Orlando Magic. Especially going up against a zone defense, the team needed his smarts and his passing to break things down from the high post and find the holes in the defense. He was the wrong center to zone and he had his way on the inside.
Vucevic finished with 29 points and nine rebounds, hitting 12 of his 20 shots. He was rock solid all night long as a solid option no matter where he was on the floor. When the Washington Wizards first went to a zone, Vucevic camped at the foul line and flashed hard so teammates could hit him. From there he simply turned and shot. The Magic exploited that weakness throughout the game.
His second-half play was even more stabilizing. Orlando turned to him in the post where he picked the defense apart with quick hooks or dishes to the outside. Everything revolved around him and he developed with a steady performance. Defensively he was good at staying vertical and challenging shots. He got to his spots early and set the tone on both ends.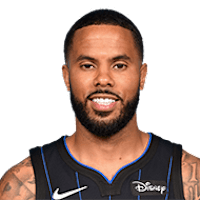 D.J. AUGUSTIN
PG,
Orlando Magic
B+
D.J. Augustin is crafty for sure. No one will deny that. His ability to get defenders to bite on his pump fake is a certifiable weapon at this point. And when he has that going, it usually means the Orlando Magic have the defense completely off balance.
Augustin again was stunning off the bench with 18 points and two 3-pointers. He hit 10 of his 13 free throws, doing a good job getting into the lane and among the trees to draw contact. He was pushing the pace in the second half especially.
His only downside was how he led the team in the second quarter. Especially against the zone defense, his driving and dribbling through the lane proved fairly ineffectual. The Magic were throwing the ball around and the team did not seem to be particularly well organized. They snapped out of it and Augustin delivered a few killing blows in the second half.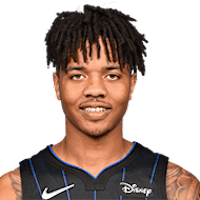 MARKELLE FULTZ
PG,
Orlando Magic
B+
So how would
Markelle Fultz
follow up his 25-point career night? Not with another big scoring outburst. That is not what this game called for. His shot and his finishing were a bit off throughout, scoring only six points on 3-for-9 shooting. But that did not mean he was not effective.
No, Markelle Fultz was still a big part of this game and a big reason why the Magic won. The team played at a quicker pace and moved the ball a whole lot better with Fultz on the ball. Individual, single-game plus/minus may not say a whole lot, but it is telling that Fultz's +40 is the highest individual plus/minus for a Magic player since Dwight Howard and Hedo Turkoglu in 2009. Fultz was doing some really good things.
He finished with seven rebounds, helping out on the glass when Nikola Vucevic had to step up and guard drivers. And then he added seven assists. He probably should have had a few more and added some secondary assists for good measure. His four steals were certainly part of his overall defensive activity. About the only thing he did wrong was the three turnovers and missing some shots around the basket.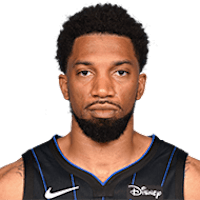 KHEM BIRCH
C,
Orlando Magic
A
Khem Birch
is someone who does not get enough appreciation when he does things right. In a recent grade post, I gave him a rare F (what can I say, I am generally an optimistic/give the benefit of the doubt person) in these grades posts. Thing shave changed a ton for
Khem Birch
as he has had to play more minutes and step into a bigger role. Now he is impacting the game and making life much easier for his teammates.
Birch's stat line is almost irrelevant. But he finished with 11 points, nine rebounds and three steals. He hit seven of his nine free throws. These are all merely signs of his activity around the basket. He did a good job setting a tone early, flying in for offensive rebounds (he had three of them for the game) and just being a presence the Wizards had to account for.
This is essentially what Birch has to do. Be solid defensively, dig out steals and help defend the paint when he is in there. It is still clear how far out of position he is playing. he does not look comfortable on the perimeter quite yet. But Birch is giving the effort and is making a pretty hefty difference.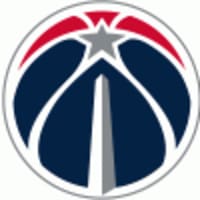 WASHINGTON WIZARDS
12-25,
12th East
C
It is hard to be too harsh on the Washington Wizards. They were playing only nine guys and have several rotation players out. It seems like they are holding their breath any time any player hits the floor. It has just been a bad-luck season for Washington. The Wizards are trying to play a style and trying to keep giving themselves a chance to win.
Even coach Steve Clifford was pretty effusive with his praise for them and how they are playing and giving effort through it all. It was something of a rare show of commiseration with a fellow coach. Scott Brooks has seemingly done all he can.
Washington just did not have enough to face a locked-in and in-rhythm Orlando starting group. Everyone in the starting group was at least +20 for the game. They swarmed and crowded the Wizards into 23 turnovers. And that was the difference in the game. Washington could not rely on its 3-point shooting and that put the team in a deep, deep hole.
The Orlando Magic improve to 18-20 and are one game clear of the Brooklyn Nets for eighth in the Eastern Conference. They trail the Indiana Pacers by five games for sixth in the East.
The Orlando Magic return to action Friday as they start a six-game road trip in Phoenix against the Phoenix Suns.