Orlando Magic Grades: Orlando Magic 112, Chicago Bulls 84
The Orlando Magic started off 2019 with an astounding win over the Chicago Bulls on the road, a building where they have lost the last six matchups.

112

84
Orlando Magic coach Steve Clifford made it clear numerous times consistency and sticking to the team's formula were the keys to success for this team. The formula was to stay consistent on the defensive end, rebound the ball and share the ball on offense.
The Orlando Magic did all that Wednesday as they had an emphatic 112-84 win over the Chicago Bulls at the United Center. They played amazing defense as they held the Bulls to only 84 points on only 41.9 percent shooting. The Magic also finished with 31 assists on 44 field goals made. That is an impressive mark.
The Magic ran most of their offense through Nikola Vucevic and Aaron Gordon as they started off aggressively and opened up shots and lanes for the other guys. The Magic simply started off red hot and maintained the lead throughout the game, never letting up or giving the Bulls much of a chance to threaten their lead. Orlando led by as much as 30 points and never trailed.
The Bulls never really got in a rhythm, albeit there were flashes and hints of a return pestering. But the Magic responded quick on both ends and shut down the Bulls' hopes of a potential comeback.
Orlando can point to its defense for that. The team finished with nine blocks, led by rookie Mohamed Bamba's three blocks. Nikola Vucevic also chipped in three blocks of his own.
The Magic were in control the whole night, even when the bench stepped in. The Magic's offense ran very smoothly, through pindown screen of Terrence Ross, who got off to a very hot start scoring 12 of his 15 points in the first half.
Give Clifford and the Orlando Magic players credit as they rebounded from a very tough, and crushing loss to the hands of the Charlotte Hornets on Monday night.
The heavily criticized Jerian Grant played very well on both ends, even knocking down two of his three 3-point attempts, along with a couple of assists. But the team was certainly happy to have D.J. Augustin back from a one-game absence with a sprained ankle. Augustin helped spread the floor and get the Magic going with 10 points and six assists in 25 minutes.
The Magic's ability to push the pace off the defensive rebound really showed as they played with more tempo than they normally do.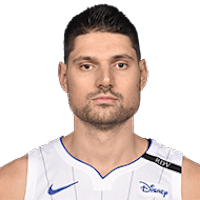 NIKOLA VUCEVIC
C,
Orlando Magic
A-
Nikola Vucevic got off to a very hot start as he scored nine quick points in the first quarter. Vucevic also ended with three blocks in the ballgame, something that we normally do not see from him. He finished with 22 points and 12 rebounds overall, working mismatches in the post perfectly and keeping the ball moving throughout.
He played a very complete game, for the most part, he was very consistent and played defense with great verticality. But there were a couple possessions in the third quarter where he let Zach LaVine get loose in the pick and roll defensive coverage.
Not a huge deal, but a very good game from Vucevic as he continues his career-best season and pushes to make his case for the All-Star Game in February.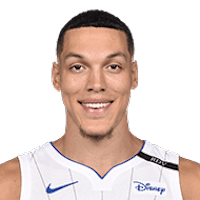 AARON GORDON
PF,
Orlando Magic
A
Aaron Gordon
continued his great season on the defensive end, as he played stellar defense throughout the entire game. But that was just scratching the surface. His defense is only part of the problems he gave the Chicago Bulls as he continues to turn in complete games that go far beyond his scoring.
He dished out a career-best nine assists. He ultimately fell one assist and three rebounds short of what would have been his first career triple-double. Gordon finished with 18 points, seven rebounds and nine assists.
Gordon has said numerous times he is not looking to post numbers anymore, and his focus is solely to defend hard every night and help set up his teammates. He has done exactly that. It is not easy for a player of his caliber to accept that role. But give Gordon credit, he has been a very selfless player.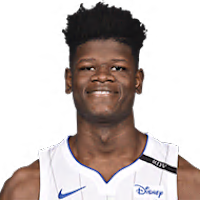 MOHAMED BAMBA
C,
Orlando Magic
B
Mohamed Bamba
has had a very shaky rookie season. He has had many ups and downs throughout the season, sometimes looking very lost on both ends for the majority of the season. This was expected as he was a very raw player coming into the season.
But he looked much better in Wednesday's win. He still had a few lapses on both ends and confusion on positioning, but this was one of the best games Bamba has played all season.
He finished with 10 points, five rebounds and three blocks. He was very good protecting the rim. Bamba continues to show flashes during his rookie season which should make Magic fans very excited for the future.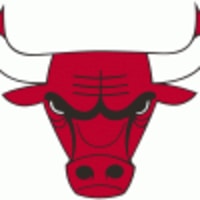 CHICAGO BULLS
10-28,
13th East
D
The Chicago Bulls simply did not look like they wanted any part of the Orlando Magic in tonight's game. They played completely the opposite of what they did around 12 days ago when the two teams last met.
The Bulls were never really in the game and never really showed any fight to come back. The only player that played with some sort of purpose was Zach LaVine, who finished with 16 points for the game. Orlando did a good job containing Lauri Markkanen, tracking him well on pick and rolls and challenging his shots after Markkanen dropped 32 on the Magic in the last meeting.
This young Bulls team has a lot of work to do on both ends as they look to grow with their exciting young core of Kris Dunn, Zach LaVine, Lauri Markkanen and Wendell Carter Jr. The Bulls have shown glimpses of promise throughout the season but have been very inconsistent on particularly the defensive end.
The Orlando Magic continue their road trip as they battle the Minnesota Timberwolves on Friday at the Target Center and look to stay perfect in the new year.