Orlando Magic Daily Roundtable: Christmas Lessons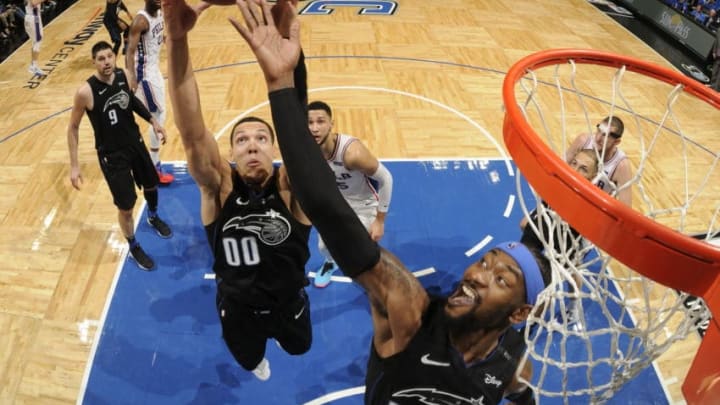 ORLANDO, FL - NOVEMBER 14: Aaron Gordon #00 of the Orlando Magic rebounds the ball against the Philadelphia 76ers on November 14, 2018 at Amway Center in Orlando, Florida. NOTE TO USER: User expressly acknowledges and agrees that, by downloading and/or using this photograph, user is consenting to the terms and conditions of the Getty Images License Agreement. Mandatory Copyright Notice: Copyright 2018 NBAE (Photo by Fernando Medina/NBAE via Getty Images) /
ORLANDO, FL – NOVEMBER 7: Andre Drummond #0 of the Detroit Pistons dunks the ball against the Orlando Magic on November 7, 2018 at Amway Center in Orlando, Florida. NOTE TO USER: User expressly acknowledges and agrees that, by downloading and or using this photograph, User is consenting to the terms and conditions of the Getty Images License Agreement. Mandatory Copyright Notice: Copyright 2018 NBAE (Photo by Fernando Medina/NBAE via Getty Images) /
The Orlando Magic are at a crossroads as Christmas arrives. The team is hoping to get back on the right foot. We take stock of what we have seen so far.
The Orlando Magic have been to this crossroads before. It seems like it is a yearly occurrence at Christmas where the team is facing a crossroads for the season.
Orlando did not come blazing out of the gates this season. The team had one really strong stretch to help it get to .500. But since then, the team has struggled to tread water some. Orlando is sitting at 14-18 and 1.5 games out of the final Playoff spot.
For most fans, that might be a season that gets nod of approvals from the versions of us before the season began. Having been through this journey, it is a season that has seen plenty of inconsistency and plenty of frustration. Orlando is still working to find an identity
The team's defense has rounded into some form, pulling ahead into the top half of the league by defensive rating for most of the season. But it is hardly where coach Steve Clifford wants it. And, as expected, the Magic have one of the worst offenses in the league.
There have been plenty of moments where the team has pulled everything together and looked like it could push through and make the Playoffs. And then there have been the moments where the team has struggled to put it all together.
As Clifford said, the team needs to be better organized on both ends. And by that, he means they have to stay attentive to detail and stick with the gameplan. That kind of focus has gone in and out throughout the season.
The question facing the Magic now is whether they can put all the pieces together and play with more consistency. That is what will make or break the season. And it feels like with the rest of this homestand and a long road trip upcoming, this is the moment the Magic must find that consistency or lose the season once again.
The team has some time off before Wednesday's game against the Phoenix Suns. And that is time to reset during the Christmas off. But also some time to get their feet under them for a push and to get things back on the right foot.
We too will take the time to reflect on things at this time of year. The Orlando Magic Daily staff got together to assess the season so far.