The Magic could be in line to get new "pride" uniforms from adidas next season, according to an image leaked to UniWatch. The 'pride' uniforms would be similar to the "Rip City" uniforms in Portland or "Motor City" uniforms in Detroit.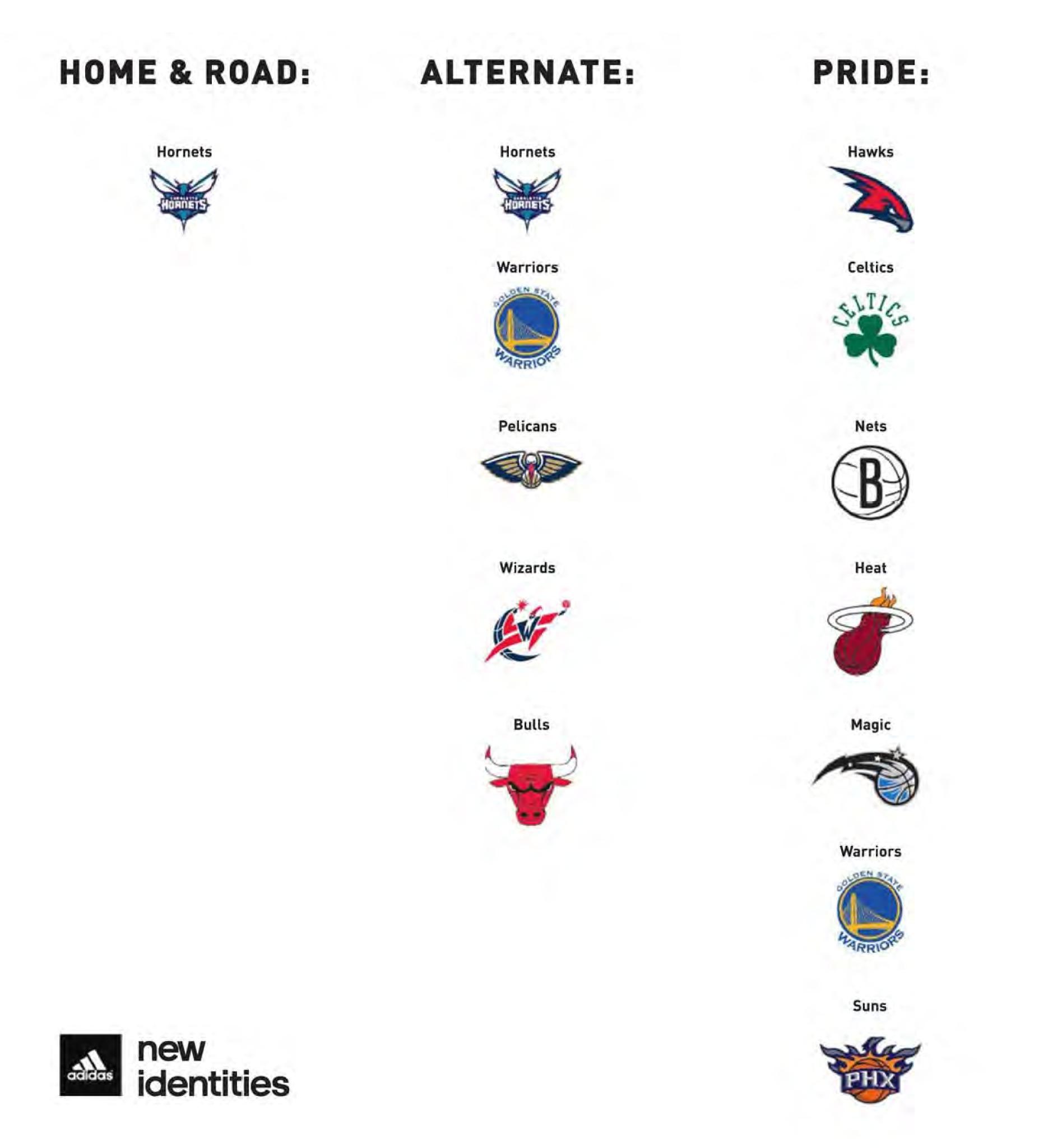 The design is not released yet and not included in the catalog so it is not clear what the jersey would look like or what might be scrawled across the chest. "The City Beautiful" does not exactly fit and no one really calls Orlando "O-Town." O-Town is also the worst of the Orlando boy bands.
The Magic, for their part, respectfully declined comment when asked about the potential for a new alternate jersey this year.
Some on the Internet suggested the Magic might go for a gray pinstripe uniform in the original style to add to the jersey rotation. Nike at one point sold jersey like this.
The other potential is a blue-wash jersey that the Magic sold the last few years and was actually available on the NBA2K14 MyPlayer closet. It is kind of weird looking. . .
And then there is this weird jersey from NBA Live 2004 (which I never unlocked . . .)
There are other various takes on Magic jerseys in line with the kind of uniforms other teams have — like the Big Color monotone jerseys in black or blue, for instance.
Things can get weird when you go through the Google Image search.
What we do have an image of is a couple more concept jerseys with a little more legitimacy and actuality behind them.
In an adidas catalog obtained by Paul Lukas of Uni Watch, the NBA appears poised to release "Holiday" uniforms to be worn on Christmas Day. There are mock ups for every single team (obviously, not everyone plays on Christmas).
This includes the Magic getting their uniform done with a secondary logo on the front and first names on the back.
All interesting ideas for uniforms. You will notice the smaller space probably opens thing sup for ads in the future. But that is a debate for another day.
Expect to see the Magic's usual three-jersey rotation for most of the year. No word yet if there will be a throwback uniform this year. But it sounds like the Magic are going to be introducing some new gear this season.