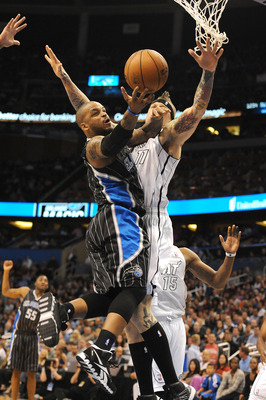 The Magic will close their 24th home season Monday night against the Bulls with the usual pomp and circumstance that comes with the final game of the season. Well, maybe not the usual as the Magic will miss the Playoffs for the first time since 2007.
It was a difficult season as Orlando cratered to the bottom of the standings, but there was a lot for fans to still be excited about. Several young players stepped up and showed off their potential. It feels like the Magic have created a solid base to begin rebuilding from.
For what it is worth, the fans have stuck by the Magic. Orlando is averaging 17,602 fans per game, 14th best in the league, according to Basketball-Reference. Considering the Magic have the second worst record in the league, that is quite an accomplishment. Fans have stuck by the team.
And so Monday is going to be a celebration of the fan as the Magic often do for the final home regular season game.
The Magic announced the festivities for Fan Appreciation Night and it should be a fun time at the Amway Center.
Jameer Nelson will address the crowd before the game and the team will offer 40 percent off all merchandise at the game. In addition there will be concession specials and a clapper giveaway for the first 7,500 fans. The Magic will also unveil the top 10 plays of the year.
The Magic will do their traditional jersey presentation to season ticket holders and representatives from the Magic community partners. They are also hosting a text-to-win contest for a 2012-13 team autographed basketball.
The Magic programs will feature Instagram photos collected from Magic fans throughout the year. The team will also have several surprises for the fans throughout the game — still hoping for the 100 t-shirts launched during one timeout.
Kyle O'Quinn will be named the Aleve Hustle Player of the Year and the Magic will unveil their 25th Anniversary Logo tomorrow.
Lots to get through for the fans tomorrow. It should be a fun evening for the fans as the season comes to a close. Doors open at 5:30 p.m. for the 7 p.m. tip off.