Perhaps it is too late to avoid a "long" losing streak seeing as the Magic's current nine-game skid is the longest for the franchise since 2004, but this team wants to avoid falling further behind.
We can go through the stats again, but it probably is not really necessary. Except for one or two games in this streak, Orlando has been in every game and has been unable to finish. The Magic, in other words, could just as easily have won six or seven of the last nine as they could have lost these past nine games.
Perhaps that is too optimistic of an outlook.
Perhaps it is too optimistic to send the reminder out that, despite the nine-game skid, the Magic are five games back of the Celtics for the eighth and final Playoff spot in the East. The Celtics are sitting at .500 at 17-17 and so the record needed to get into the Playoffs will probably be a few games under .500. The Magic, sitting at 12-22 have some work to do to get there.
But first comes winning that one game. Because you cannot win two before you win one.
And you can sense that this team is hungry to break through and end this losing streak. A win, any win, would likely do it and get this team confident and back on the right track. That will not be done without an improvement on defense without Glen Davis in there. Unfortunately, nine games is enough time to see this team is not good defensively without him.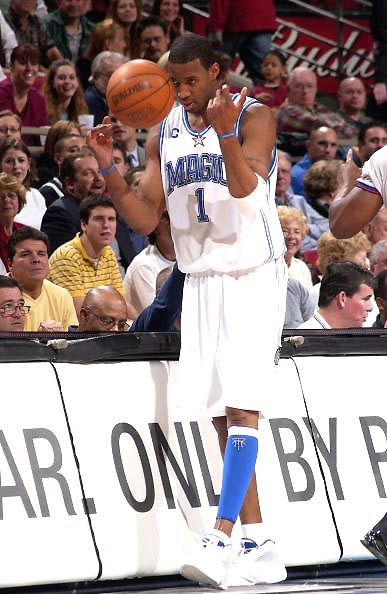 So perhaps this will serve as motivation.
If the Magic lost tonight, losing their 10th straight game, they will record just the fifth 10-game losing streak in team history. They will also become the fourth team in franchise history to have one 10-game losing streak (the 2003-04 team had two, the record-setting 19-game skid and a 13-game skid in April of that year with Tracy McGrady out).
I think everyone can admit that this is a club that does not deserve to be in that company with the way they have played. But you are what your record says you are.
Right now, the Magic's record says they are not a very good team despite the effor and work they have shown on the floor these past few weeks.
Tipoff in Denver is at 9 p.m.