Orlando, Fla.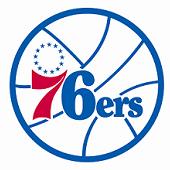 (17-23) vs. (26-15)
Time/TV: 7 p.m./Sun Sports
Line: Magic by 9.5
Season Series:
Lost 97-89
in Orlando on Dec. 18; Tonight in Orlando; Feb. 9 in Philadelphia; April 11 in Philadelphia
Tickets:
$24-$195 on TiqIQ
Video Vault:



–Josh Robbins of the Orlando Sentinel sits down for a mid-term chat with Otis Smith. NBA Facts & Rumors gives the Magic a B+ at the midway mark, splitting the difference between the pre- and post-trade teams.
–John Denton of OrlandoMagic.com writes the next 41 games will be all about getting ready for the Playoffs. And there are plenty of holes to fill. Playing better defense is at the top of that list.
–Continuity was supposed to be the theme of this year, Brian Serra of Magic Basketball Online writes, but at the midway point the Magic are still looking for their identity.
–The Magic are sixth in the latest Sports Illustrated Power Rankings. That seems to be the consensus for where Orlando is right now.
–Mike Bianchi of the Orlando Sentinel suggests the NBA needs to institute a franchise tag to keep star players from holding teams hostage.
–Count Charles Barkley among the fans of the new-look Magic.