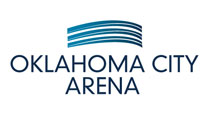 Oklahoma City, Okla.

(25-13) vs. (26-13)
Time/TV: 8 p.m./TNT, FSFlorida
Line: Magic by 1
Season Series:
Tonight in Oklahoma City; Feb. 25 in Orlando
Tickets:
$15-$473 on TiqIQ
Video Vault:



–The Magic saw warning signs well before their nine-game winning streak ended Wednesday in New Orleans. Orlando fought hard, but made some key mistakes when they mattered most. A late run was all that kept this game close and gave the Magic a chance to win. The Hornets successfully took Orlando out of its offensive flow. Stan Van Gundy liked the way his team fought, but said there was a general lack of energy in Wednesday's loss. Three Hornets players had double-doubles including a surprise near double-double from Marcus Thornton. Kurt Helin of Pro Basketball Talk says an off shooting night might have been expected.
–Dwight Howard is, to his credit, saying he has not even thought about the summer of 2012. He is focused on winning this year.
–Oklahoma City needed a strong second half, especially from Kevin Durant, to get the franchise's first win in Houston since 2005. It was Oklahoma City's third win in a row. And this one was a long time coming in Houston.
–Dwight Howard picked up a technical foul with about 90 seconds left in the game that allowed the Hornets to take a seven-point lead late. John Hollinger of TrueHoop writes, Howard's technical foul was costly not only for the game at hand, but also for that looming suspension.
–Jenni Carlson of The Oklahoman is still waiting for Charles Barkley to visit.
–Marc J. Spears of The Post Game had a fairly lengthy interview with Dwight Howard to talk to him about the team and its trades and life off the court.
–Oklahoma City head coach Scott Brooks is pleased with his team's offense right now, Darnell Mayberry of The Oklahoman writes.
–Daily Thunder sees several difficult matchups for Oklahoma City against Orlando.
–Several Magic players joined Chris Duhon in visiting his high school at a basketball game while in the New Orleans area.
–The Thunder will honor Oklahoma City police officer Katie Lawson, who was shot multiple times in August, at Thursday's game.
–Royce Young of Daily Thunder gives a detailed update about Thunder center Cole Aldrich's stint in the D-League.
–Zorgon of Welcome to Loud City analyzes the recent trades for Orlando.