Orlando, Fla.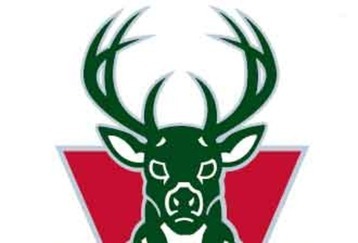 (13-19) vs. (22-12)
Time/TV: 7 p.m./FSFlorida
Line: Magic by 12
Season Series:
Lost 96-85
in Milwaukee on Dec. 4; Tonight in Orlando; March 16 in Milwaukee; April 5 in Orlando
Tickets:
$30-$208 on TiqIQ
Video Vault:



–Gilbert Arenas has never really been known for his defensive acumen. But with Orlando he is going to have to make a mental shift and focus more on defense. The good news for the Magic, he is starting to do that.
–Stan Van Gundy is finally happy and settled on a new rotation, Josh Robbins of the Orlando Sentinel writes.
–Brandon Bass participated in all of practice Tuesday and reported no swelling in his troublesome left knee.
–Michael Hunt of the Milwaukee Journal-Sentinel is still trying to get a handle on this Bucks team. Will they be storming toward the playoffs or whimpering at the end?
–Milwaukee hung tough, but was eventually overwhelmed by Miami on the road as the Heat won their 19th game in 20 tries.
–Gilbert Arenas explains why he is one of the best white shooters in the NBA. And now he is leading Orlando's Bench Mobb. And speaking of shooters, will JJ Redick make the All-Star Weekend's 3-point shootout?
–Shannon J. Owens of the Orlando Sentinel previews Magic executive Lucas Boyce's inspiring story from foster care to the NBA and previews his upcoming book.
–Josh Robbins of the Orlando Sentinel explains why Orlando has won six consecutive games and is flying high after the trades.
–Remember when Orlando limped into Milwaukee debilitated by a strange stomach bug? Yeah, the lineup is completely different now.
–JJ Redick did a lot to help Hedo Turkoglu get his triple double Monday. No surprise, he wants something for it.
–The Magic are fifth in Britt Robson of Sports Illustrated's last NBA Power Poll. The Bucks are 17th, for those interested. On another note, Jason Richardson placed ninth in The Basketball Jones' ranking of the top shooting guards.
–Austin Burton of DIME Magazine says Dwight Howard is one of the players in the NBA who needs the ball more. Something tells me he still believes the national talk about Dwight's offense.
–Dwight Howard says on his official blog that the team is really clicking and that he will not divulge his New Years' Resolution.