at Hidalgo, Texas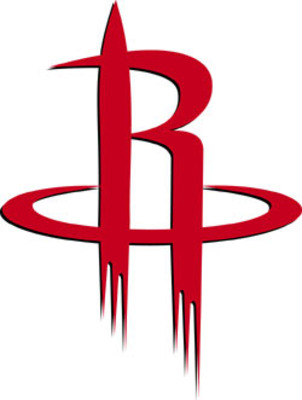 Time/TV: 8:30 p.m./Sun Sports
Line: No Line
Video Vault:
–Patience is the key word with Yao Ming as the 7-foot-6 center makes his comeback from a foot injury that kept him out all last year. Sam Amick of FanHouse has a detailed look at the long comeback Yao Ming has gone through, and the long road he still has ahead of him. Kelly Dwyer of Ball Don't Lie provides his thoughts on what Yao has meant to the NBA.
–The players on the court better be trying their hardest to get a win, but Stan Van Gundy tells Josh Robbins of The Orlando Sentinel he is taking a long-term approach to these preseason games. Having said that, Rashard Lewis will still start at power forward tonight with Quentin Richardson getting the nod at small forward.
–Yao Ming will make his return to the court tonight in Hidalgo. But Jonathan Feigen of the Houston Chronicle warns not to expect the Yao Ming of old. This Yao Ming looks more like a rookie getting (re-)accustomed to the speed of the NBA then a once All Star. How he looks like against Dwight Howard will not be an indication of how far he has come.
–Brandon Bass wants to make sure he is ready to see the court this year. So, as Zach McCann of The Orlando Sentinel reports, Bass approached Stan Van Gundy about reviewing his practice tape so he could get better and be ready when he is on the court. Rob Mahoney of Pro Basketball Talk also comments on Bass' situation.
–Ben Q Rock of Orlando Pinstriped Post answers all the pertinent questions entering the preseason.
–Josh Robbins of The Orlando Sentinel tells us exactly why this game is being played in the border town of Hidalgo, Texas.
–Don't worry about wins and losses in the preseason, writes Zach McCann of The Orlando Sentinel. Stan Van Gundy isn't. He is more concerned about working on what the team needs to be working on in these games.
–Rahat Huq of Red 94 analyzes his expectations for this year's Rockets team.
–No one has practiced as long as the Rockets. And they are ready to finally see how Yao Ming and their defense are coming along against a new opponent.
–If you have got ESPN Insider, John Hollinger reveals his predictions for each player on the Magic's roster.
–Dwight Howard will be working on a different part of his game… avoiding technical fouls. Brian Schmitz of The Orlando Sentinel has details about what Howard and the team are doing to avoid the referees' ire under the new technical foul standards.
–Clutch of Clutch Fans reports Jordan Hill could see time at both power forward and center this year.
–Peter Vescey of the New York Post details some big changes occurring among the NBA's officiating ranks.
–Matthew J. Palm of The Orlando Sentinel details how the art of the Amway Center was assembled.
–Watch out for Mickael Pietrus, Eddie Rivera of Magic Basketball writes.
–Rashard Lewis is hoping to build momentum for a bounce-back 2010-11 campaign with a strong preseason, much like last year minus the 10-game suspension at the beginning of the season.
–The NBA will come standard on all Google TVs, Kurt Helin of Pro Basketball Talk reports.
–Eddie Rivera of Magic Basketball interviews Neil Paine of Basketball Reference about the Magic's Eastern Conference rivals.
–Stan Van Gundy told Zach McCann of The Orlando Sentinel that he will set the team's preseason rotation a few games in advance to ensure players are ready when their number is called.
–Orlando will see a familiar face tonight when Courtney Lee suits up in a Houston uniform.
– I am slowly continuing my series on the best moments at the Orlando Arena and reminisce about the Rockets first trip to the O-Rena after winning the 1995 NBA Championship.
–Josh Robbins of The Orlando Sentinel previews what lies in store for Ryan Anderson this year. Zach McCann also takes a look at Brandon Bass.
–I also offered some things to expect in tonight's game.
–Be sure to read Ben Q Rock's tour of the Amway Center. Very impressive stuff.